Code Explorer

Monthly Subscription


Explore learning to code at your own pace.
Get access to new materials as they are created and become part of a growing community.

A FULL Experience

Go beyond what was covered in your classroom as you explore the major steps in game development and coding with Scratch. Then make your OWN game.

Virtual World Building

This course introduces you to coding similar to HTML and right in your web browser.

Foundation of the Web

Every website and web application uses some element of HTML and CSS. Learn what they are in this couse.

Explore
This is a fun coding activity using SCRATCH that you can then modify.

Everything Uses Data

...but do you know what a database is?

POPULAR!!!!
Use this at home or school to build team skills. Fun for family and friends.

One-on-One
Mr. Fred is available for a 3-Day event where we explore SCRATCH coding together.
(Additional purchase is needed.)

Explore more as they are released!

Grab this chance now!
Code Explorer Monthly
The FULL ACCESS gives you access to all courses on a month to month basis.
Benefits of the
CODE EXPLORER

subscription plan
Your Pace

Learning to code is different for everyone. Explore at your own pace and on your own time.

Expert instructors
Mr. Fred does a great job of communicating and making it fun. He is supportive and responsible in returning emails.
Improve Logic Skills

Studying with us will help you learn how to think logically, solve problems, explore coding, and build. You will be ready to take the next step.

Material you'll love
Video interactions, challenges, badges, and much more.
Set and achieve goals
Receive certificates by completing courses. Our students' success is our best asset in showing the quality of our training.
Flexible payment options
Lots of payment options! Payment gateways usually charge fees, so check out the pricing of the payment gateway of your choice.
Monthly
The FULL ACCESS gives you access to all courses on a month to month basis. Feel free to cancel at any time.

\Learnworlds\Codeneurons\Pages\ZoneRenderers\CourseCards
Frequently asked questions
Who should use this subscription?

Anyone looking to begin exploring how to code.

What ages are these courses designed with in mind?

Designed for 8 year olds to 12 year olds and beyond.

Are there extra fees for new courses?

No. As a course or resource is made available you automatically get access. At this time the extra fee item is for One-on-One events where Mr. Fred meets with you online LIVE and you learn and build together.

What coding languages are covered?

The courses cover basic to advanced uses of SCRATCH, HTML, CSS, SQL, and coming soon Python and Javascript.

Does it require additional software or computer hardware?

The resources we direct the students to use are all freely available on the internet. There is no need to purchase additional software. If you choose to build an actual website you may want to purchase separately a web hosting account. Links are provided in the course.

Why use low-code or BLOCK CODING?

Coding is changing but more importantly getting the logic thinking process in order is important. Using low-code or no-code software makes coding more approachable as many have believed you must be a math wizard to be a software coder.

Mr. Fred is the creator of GetMeCoding.com and Courses.GetMeCoding.com He is a husband, dad, college professor, software developer, and former military officer who has been teaching for over 23 years in higher education and kids coding camps. He saw a shortcoming in how we are preparing young people to explore learning to code and wanted to help get them inspired and excited about learning to code.

Unlock the mystery of coding!

Code Explorer Monthly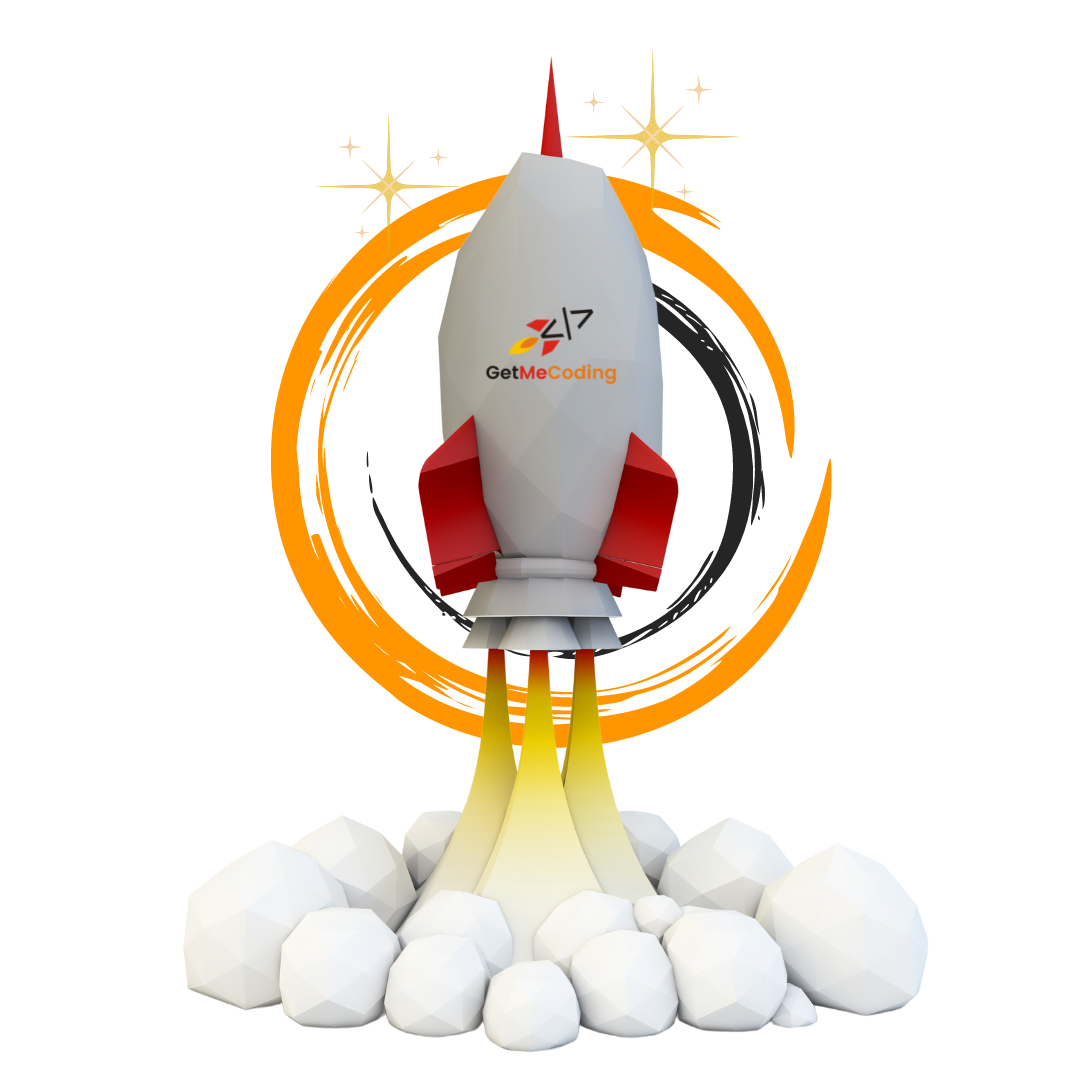 It is time to finally begin!!

Created with